Presently the Fox News Correspondent, Gillian Turner's life is no less than an inspiring story. The former Fox News Contributor Gillian has pushed herself above all the manmade limits withstanding not only the ruthless political war but also the social melodramas.
Definitely, Gillian's life has not been a smooth sail, but it's undoubtedly a beautiful movie contributing each element of life, a family, a life partner or let's say a boyfriend, Professional success, etc.
Born on 1982 September 6, the former professional ballerina Gillian Turner is a Senior Associate with Jones Group International. She has also served as the Acting Director of the Legislative Affairs at the White House National Security Council during the presidential administrations of George W. Bush and Barack Obama.
Well, that's all her professional accomplishments but at the ballet dancer keeps on teasing her fans with updates on Instagram & Facebook. Her fiance was the subject of her recent post on her Twitter. "Fiance!? Is she Engaged?" Maybe the question has already popped into your mind.
In that case, we have all the answers and in fact, a lot more than you have expected. We will also talk about Gillian Turner's love life, affairs, boyfriend, fiance, career, childhood, education, etc. We will also know if she is married or is just enjoying her engagement with boyfriend-turned-fiance. Continue reading.
Gillian Turner's Birth, Childhood, Education
Regarded as the "50 Most Beautiful — at 34," Gillian was born on September 6, 1982, in Cape Town, South Africa. Although she was born in South Africa, she spent a major part of her childhood in New York with her family. Both her parents, her mother and father, are authors.
Credit: necartz.files
Since she spent her childhood in New York, she did her primary education there itself and later moved to Columbia University in New York City finally earning a BA degree in Comparative Politics in 2006. However, she finished her master's in South Africa from the University of Cape Town. She owns a master's degree in African security studies.
Gillian Turner Professional Career: Political Works
At the age of 36, Gillian has gained massive success in her professional life. She has also been very actively involved in several political endeavors. As a television personality, she previously worked at the White House National Security Council in Washington, DC. She served there for four years in two Presidential Administrations, George W. Bush and Barack Obama.
Credit: Fox News
At the time of Bush administration, she contributed as a Research Assistant in the Office of the National Security Adviser. Well, her work there was fruitful enough as she became one of the youngest ever recipients of the National Security Council Outstanding Service Award. Her position there provided her with multiple chances to visit different countries across Europe and the Middle East along with the president.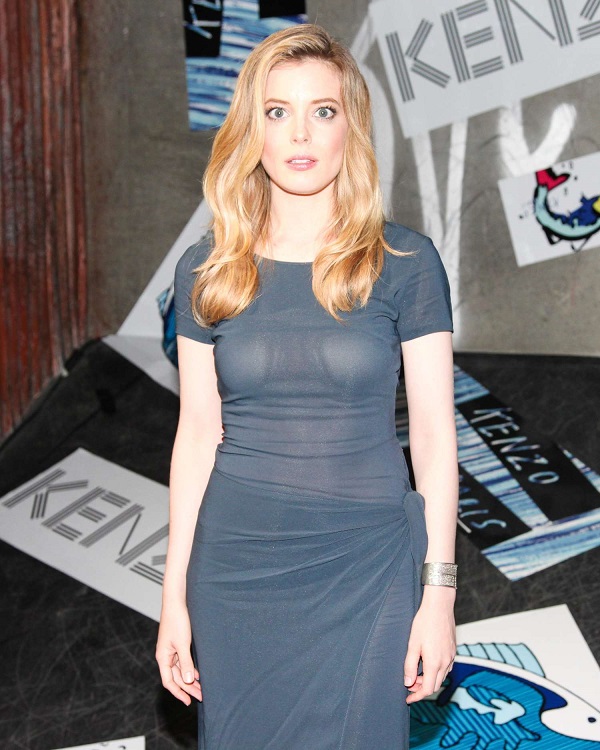 Credit: Marriedbiography
Later, she got the opportunity to work during the Presidential Administration of Barack Obama in 2006. This time she served as Acting Director of Legislative Affairs. She performed her duties on the post for almost 2 years. Her post there obliged her to work as a liaison between the National Security Adviser and the Congress on issues associated with national security and foreign policy. She finally left NSC in 2010.
Gillian Turner Career at Jones Group International and Fox News
Jones Group International has been an important part of her career. Following the completion of her studies, she returned to the US and joined Jones Group International, an international company that helps business houses and governments to deal with the challenges in today's business world.
She is still working with the company and assists actively in analytical decision making and negotiations in every related level of industry and government both nationally and internationally.
The president of Jones Group International is James Jones. He has also been the National Security Advisor of Obama and Supreme Allied Commander of NATO in the past.
Video: Gillian says Trump's North Korea strategy is risky
And Gillian being the Associate at the company actively assists James by generating client relationship management services. In fact, Gillian Turner is the youngest Associate at Jones Group International.
Gillian Career In White House And More
Well, having served at the White House National Security Council, Gillian is highly concerned on providing strategic ideas and plans needed in navigating the foreign policy process. She also meets and interacts with a number of clients coming from a wide range of public and private sectors on daily basis. Moreover, the major focus of the company is on Africa and the Middle East.
Besides, Gillian has also been actively involved with the Fox News Channel. Initially, she worked at Fox News as a contributor but recently in 2017, she was promoted to a full-time news correspondent based in the Washington, DC Bureau.
Turner reportedly joined FNC in 2014 as a contributor and worked on a variety of programmes like Fox News Sunday, America's Newsroom, Outnumbered, MediaBuzz, etc, before being finally promoted to the correspondent. Her other works as a contributor include Tucker Carlson Tonight, Fox & Friends and The Five.
Talking about her promotion the president of news Jay Wallace said,
Gillian's experience in working across both television and politics has given her an extensive understanding of the news cycle, we are confident she will make a great addition to our news division, covering essential stories in the field."
The beautiful Turner also expressed her happiness. She said,
I am delighted to be joining FNC's news division full-time. The three years I've spent as a contributor with the network, analyzing and commenting on U.S. foreign policy and national security, have been among the greatest of my professional career. I look forward to connecting with the Fox News audience in this new role."
Gillian Turner Engaged: Who Is Her Fiance? Marriage Plans
Gillian Turner's love affairs and relationships have been the matter of curiosity ever since she gained fame. There are a lot of her fans who want to know about her boyfriend at present and the guy she has dated in the past. In fact, there have been tons of speculations regarding her love life. While many turn out to be a hoax, a few seem to be true to some extent.
A few years ago, she was rumored to have gotten engaged and well, the rumor later proved out to be true. It was Gillian herself who unknowingly provided a base for the rumors. In 2016, Gillian addressed her fiance in one of her Tweets and the Tweet happened to be a strong proof of her engagement. Check it out.
My fiancé just wrapped hour #4 on the phone with @XFINITY & it's made me feel like my life is unraveling #happysaturdaynight #beerfest

— Gillian Turner (@GillianHTurner) October 8, 2016
However, she has not been brave enough to reveal the identity of the man who was addressed as a fiance by her. But, a few months later, she did dare to share the picture of her fiance on her Instagram. The couple looks adorable together in the picture. Check it out.
Credit: Puzzups
It was not their last photos together. The couple again on August 3, 2017, shared a snap of themselves getting cozy. This time they shared their picture on their Twitter and it was their vacation in Spain. It seems the romantic couple is having all the fun together. Here is the Twitter post.
with hats like these … #Cadaques #Spain #Catalonia pic.twitter.com/S6rHCDKiKK

— Gillian Turner (@GillianHTurner) August 3, 2017
Well, all these posts and updated yet again gives rise to one more question, i.e. Have they both married? Well, the answer to the question is quite controversial. Although Gillian talked about her "mystery man" in a few post of hers, she did not open up on her plans to get married.
Also, she did never mention if she got married to her fiance ever after she shared his photo together with her on her Instagram. Thus, the lack of updates on the matter makes us skeptical regarding her present relationship status. Anyway, in case they have not married yet, we wish they do it soon.
Beside he fiance, Gillian has not been reported to have indulged in any other romantic relationship or to have dated any boyfriend.
Gillian Turne On Social Media: Instagram and Twitter
As a news correspondent, Turner is very active on social networking sites like Facebook, Instagram, and Twitter. She often keeps on updating the world about her personal and professional life.
Gillian has over 39.9k followers on her Twitter account and over 748 followers on her Instagram.