Official in Taiwan have confirmed 2 deaths and 100 of injuries from a strong earthquake with 6.4 magnitude tremor struck at 23:50 (15:50 GMT)
A hotel has collapsed after the strong and powerful earthquake hit Taiwan 20km off the island's east coast.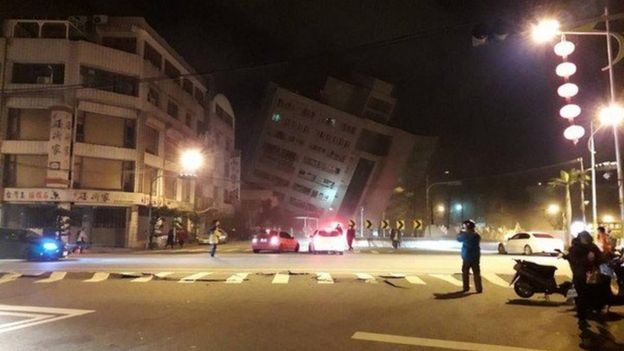 What damages are made till now?
A 10-storey building- a hotel, Marshal Hotel has collapsed from the basement. Picture of tilt buildings is making rounds on the internet.
The locals who eyewitnessed the tragic collapse of the building said:
We know there are people who are trapped inside – we can see lights inside the hotel
They further added:
People with phones are shining their lights to let people know they're there.
The number of rescued from the building has reached 28 where some were seen crawling to safety exit.