Deepika Padukone Relationships
Relationships and breakups in Bollywood have never been a new thing. It is something that erupted the moment the word 'Bollywood' was introduced in India. It is what almost every stars and celebrity and in fact every individual has to go through. But when it comes to high profile celebrities like Deepika Padukone, it becomes more of a buzz that air's on every FM and news channel. There has been several speculation and gossips regarding Padukone's private life and affairs within and outside the film industry.
Relationship with Nihar Panday
The relationship between Padukone and Panday-a Bollywood actor- has been quite a low affair. It is something that happened when Deepika herself was a new face in the industry. They are also rumored to have been in a live-in relationship for almost three years before they broke up.
source: trendyfeeds
Relationship with Yuvraj Singh:
A handsome hunk in the world of cricket, Yuvraj Singh is someone whom every girl would like to have in their life, and Deepika Padukone has been no exception. The relationship between the two had been in the news for quite some time then. They were also spotted spending their time together on multiple occasions.
Source: Youtube
Relationship with Siddhartha Mallya:
Deepika Padukone's name has also been associated with Siddhartha Mallya, son of former Indian businessman and politician Vijay Mallya. But sadly, they too broke up after a while.
Source: filmibeat
Relationship with Ranbir Kapoor:
Deepika's relationship with Ranbir Kapoor-one of the high profile Bollywood actors- had been the most talked about relationship in the Bollywood industry for years. The couples were allegedly in a committed relationship and had openly accepted their relationship even in the media.
Source: Filmigyan
It was when the duo was shooting 'Bachana Ae Haseeno,' they apparently began their romantic relationship. She even has the initials of their name tattooed on the nape of her neck. It was after a year of relationship the couple broke up, in 2009.
She accused Ranbir Kapoor's infidelity, the reason for their breakup. In an interview in 2010, she said that the relationship had had a profound impact on her, and the break-up almost made her suffer from depression. Although Padukone confessed being betrayed and cheated by Ranbir Kapoor, she committed to have ended up the relationship in good terms. Later, they were seen one again together in 'Yeh Jawani Hai Deewani' in 2016 and 'Tamasha' in 2015.
Relationship with Ranveer Singh:
The relationship between Ranveer Singh and Deepika Padukone is not a secret, though the couple has never publicly admitted to them being in any kind of relationship.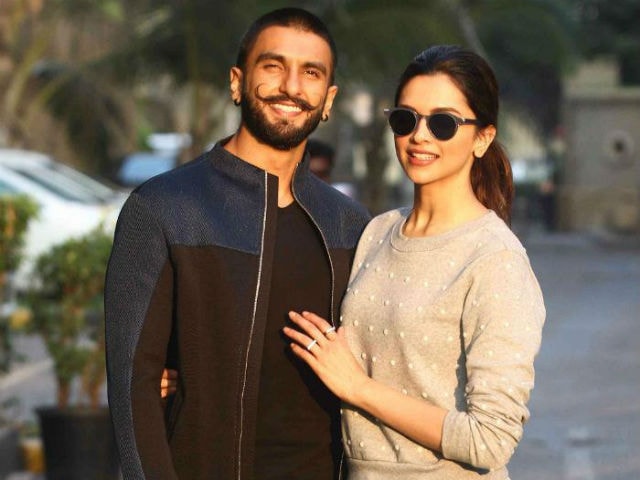 Source: NDTV
They are all set to make their appearance on the silver screen with the much-awaited magnum opus of Sanjay Leela Bhansali- Padmavati on first of December 2017.