Two names Shaun Phillips and Natalie Halcro have created a wide attention and curiosity in the matter of their personal life. The couple has been dating and enjoying a romantic relationship for long and their fans are eager to know all the details about their affair.
Shaun Phillips is a former NFL player while his beloved girlfriend Natalie Halcro is a renowned Canadian model and television personality, best known for her appearance in the popular American TV series WAGS.
Let's find if the pair is unsatisfied of happy with their relationship? Are they planning to get married? Let's explore the answer.
Shaun Phillips Dating Girlfriend Natalie Halcro: on-off Relationship- Planning to Get Married?
The question that exactly when and how the couple first met and started their relationship is under the shadow but the former football player Shaun Phillips reportedly started dating the hot and sexy model Natalie Halcro in 2013.
Source: BuzzNews
However, because of some unknown reasons, the couple has been suffering some troubles from the beginning of their relationship. You might not know, but they have an on-off relationship.
Once while traveling to Los Angelas together, Shaun asked his girlfriend Natalie if she wanted to stick around with him. Later, E! News revealed the entire incident when Natalie was asked about hanging more often by her boyfriend.
Source: E!Online
The former footballer said,
What do you think about us hanging out a little bit more?
Natalie, on a reply, responded in willing to stick around with him, saying,
I think I'd like that.
The couple last broke up in late 2015 before E! News reported in July 2016. They appeared together again in July 2016's episode of WAGS.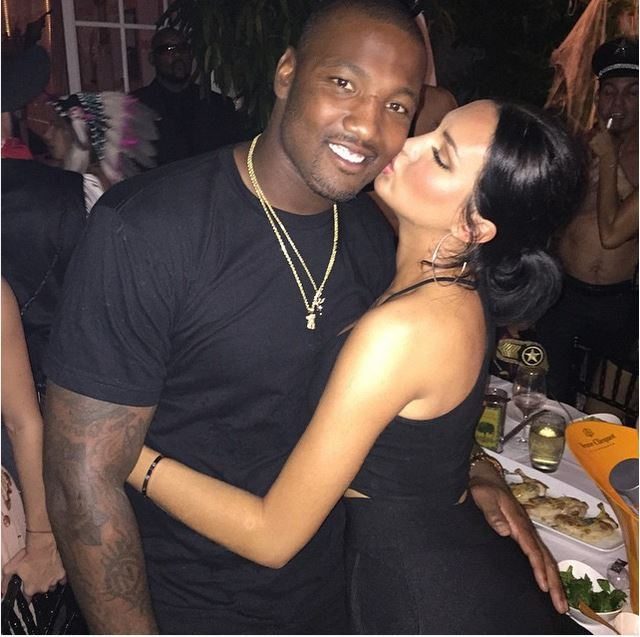 Source: FabWags
Soon after that, it was reported that Shaun walked right into Natalie's dinner party in Las Vegas where he gifted her a couple of earrings. Shaun was there in the party till dinner and he walked out afterward when it got over.
Now, let us tell you a fascinating thing. As Shaun was leaving the party, the model walked him out, and the couple shared a passionate kiss.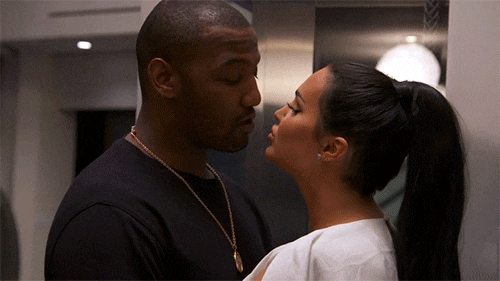 Source: E! Online
After the incident, they were spotted many times together walking around the city. But slowly we were unable to catch Shaun and Natalie together nither in any parties, functions or event nor on their social media sites like Twitter, Facebook, and Instagram.
The last picture we found them appearing together was on 5 September 2016 when the former NFL player shared a photo of birthday celebration together with Natalia. Check it out.
Despite being in the relationship for so long, the couple doesn't share any child together. And as we don't know if they are still in a relationship or already have split, we can't say if they have any plan to hold their wedding.
If you have any information about this then drop your view.