Paulo Dybala, widely known for his excellent technical ability, dribbling skills, vision, natural goal-scoring ability and can play in any position of front three, the footballer has established himself as one of the futures of Argentina football and next-generation superstars. Due to his unbelievable performance and creative style of play, he is also considered as a next Lionel Messi. A versatile forward can also play as an attacking midfielder who is currently playing for Argentina national football team and Italian club Juventus.
He is currently unmarried but has dated a few girlfriends, Antonella Cavalieri being the one. At the age of 24, the footballer has amassed a net worth of around $15 million. He also earns a good salary from clubs and the national team. He is one of the players in the Fifa World Cup 2018 in Russia.
Early Life And Childhood Of Paulo Bruno: Bio, Age
Paulo Dybala was born Paulo Bruno Exequiel Dybala on November 15, 1993, in Laguna Larga, Cordoba, Argentina. He belongs to multiple nationalities which include Polish, Argentine, and Italian, and ethnicity wise, he has a mixed ethnical background.
Dybala is the son born to Adolfo Dybala and Alicia de Dybala is an Argentine soccer player. He has two brothers entrepreneur Gustavo Dybala and a gymnast Mariano Dybala. He belonged to the middle-class family.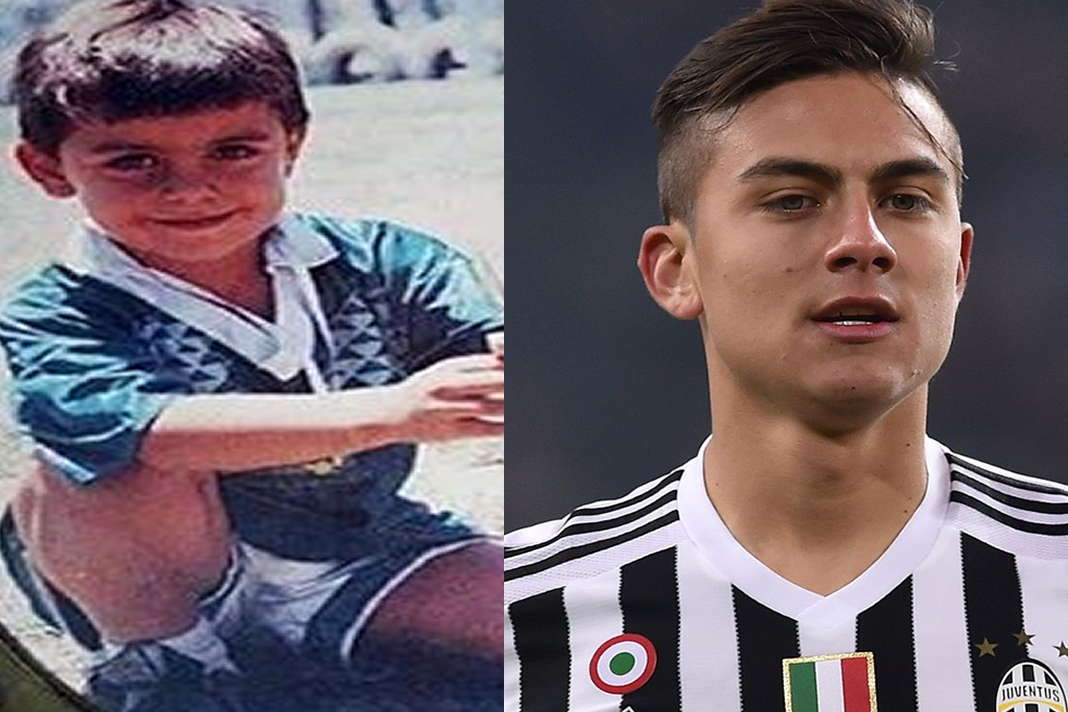 The footballer's love for football was apparent from a very early age. His father supported him in every way possible and Dybala has always been grateful to his father for believing in his dreams as well.
Also Know: About Spanish Footballer Diego Costa, his wife, girlfriend
Sadly, Dybala's father died in September 2008, however, he did not get a chance to see his son's amazing achievements in the world of football.
Paulo Dybala's Professional Career: Stats, Transfer
Club Career
Paulo Dybala kick-started his football journey joining his hometown club Instituto Athletico Central Cordoba at the young age of 17. With the club, he made his debut playing the Primera B Nacional.
In a total, Dybala made 38-appearance netting 17 goals for the club. The player gained early success becoming the first ever player to score two-hat trick in the season. He was also the first player in a professional league to play 38 consecutive matches.
On 29 April 2012, after gradually honed his formidable skills, the footballer made his move to Italian Football club Palermo. And he scored his first goal for the club against Sampdoria in 2-0 win on November 11, 2012.
Following his finest performance as well as his strike partnership with fellow footballer Franco Vazquez earned him a lot of fame and quoted by a number of pundits as the next rival of Lionel Messi. He is also compared with renowned players like Neymar and Mohamed Salah. He finished the season becoming one of the top assist providers in the league as he netted 13 goals and provided 10 assists.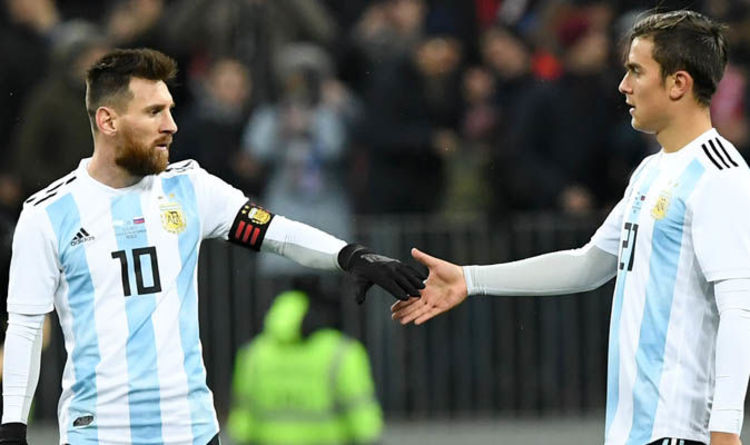 On 4 June 2015, it was announced that accomplished forward was signed by Juventus for a fee of $56million for a five-year contract. And he scored his first goal for the club in his debut match against Lazio in Italian Super Cup which ended 2-0 win.
The player's first Champions League goal came on 23 February 2016 against Bayern Munich in a 2-2 home draw. In his first season at Juventus, he netted 19-goals and played one of the vital roles to lead the club to their another Series A title. He also became top scorer of the club scoring 23 in all matches.
Dybala netted his first 2016/017 season's goal in a 4-0 victory against Dinamo Zagreb in Champions League group stage. The club again won the Serie A title and they also reached to the final of the 2017 Champions League Final but they were eventually defeated 4-1 by top flighted club Real Madrid.
Dybala became as one of the three finalists for the forward of the 2016-17 season of Champions League, on 4 August 2017. On 17 March 2018, the footballer made his 150th appearance in Serie A.
Paulo Dybala's International Career
Paulo Dybala was also eligible to play for Poland and Italy because of his family heritage, but he finally chose Argentina. He made his full international debut for his nation under Gerard Martino replacing Carlos Tevez in the 75th minute in a 2018 FIFA World Cup qualifying match against Paraguay on 13 October 2015.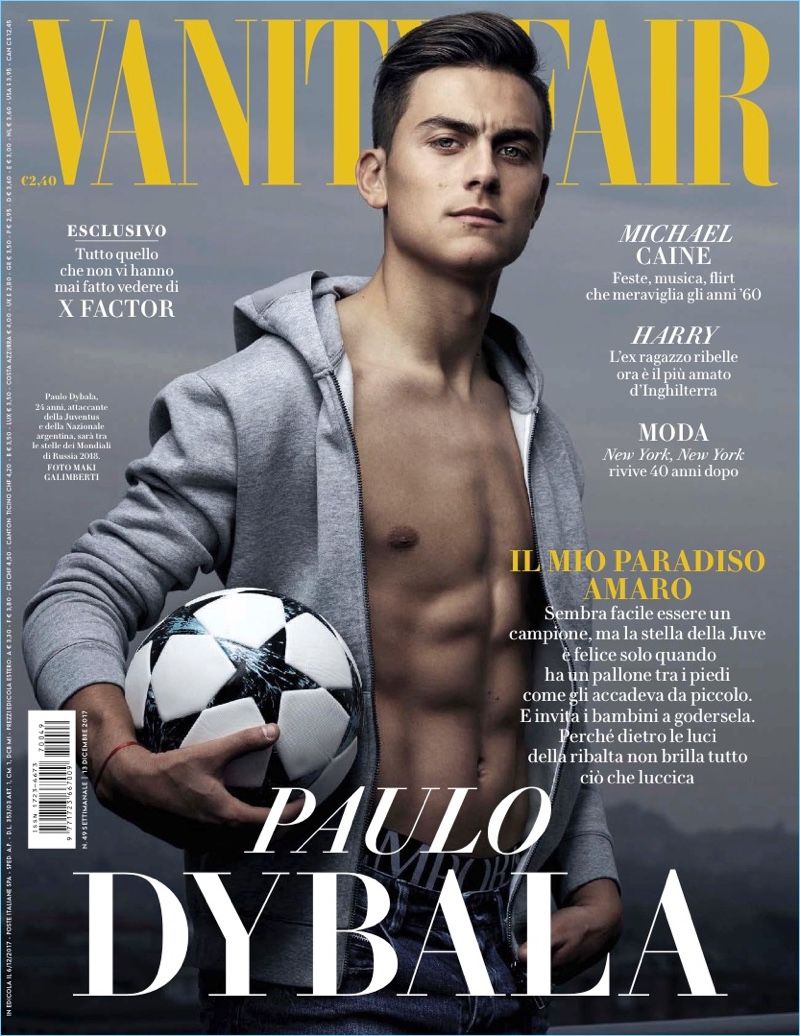 In May 2018, the player secured his spot in Argentina's preliminary 35-man squad for the FIFA World Cup 2018.
Paulo Dybala's Net Worth And Salary
Through his endorsement deal with several world-renowned companies. He also accumulates a good salary from his involvements in clubs. Well, Paulo Dybala has collected a decent amount as a net worth. As per estimation made by various online sources, his net worth is over $15 million.
Paulo has estimated annual salary is around $7.770,671.7. The footballer received a substantial boost made an agreement with his current club Juventus signing a five-year deal for a fee of $56 million.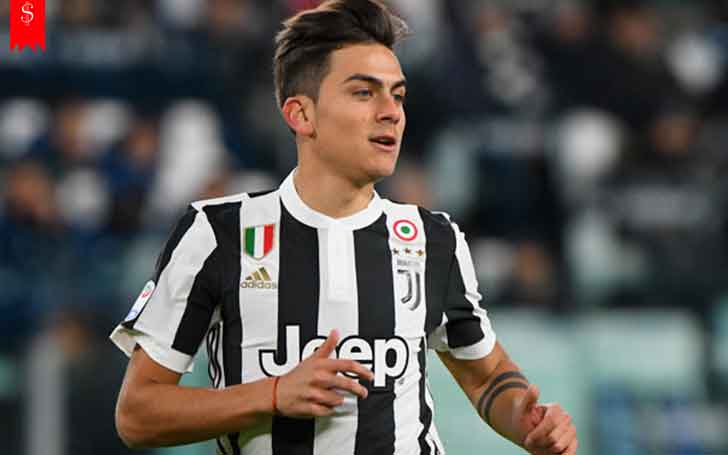 Here is the list of his luxurious cars
Audi A4: $36,000
Range Rover: $85,650
Mercedes Benz: $48,400 – $61,350
Paulo Dybala's Personal Life, Married, And Girlfriend
Paulo Dybala is not married yet and is neither dating anyone at present. He was in a brief relationship with his longtime girlfriend, a model, Antonella Cavalieri. The two, however, did not last long and broke up after a few years of dating.
Prior to Cavalieri, Dybala was also in a romantic relationship with girlfriend Ginevra Sozzi. The couple first encountered each other on the Spanish island of Formentera. At that time, the footballer was already dating Cavalieri.
Cavalieri also claimed that she did not even know who Paulo Dybala was when the couple met for the first time.
Besides, Dybala is also quite popular on social media where he has a considerable fan following especially on Instagram with around 17 million followers.