Synopsis
Most famous for his major character as Avram Hade in the Fox series Touch, Bodhi Elfman is the child of filmmaker Richard Elfman. The actor made his acting debut with a supporting role in the ABC series Life Goes On, in 1991.
Besides, Elfman is also a producer, director, as well as a screenwriter. His other notable works include Godzilla, Armageddon, Enemy of the State, and Gone in 60 Seconds as well.
Elfman is married to his girlfriend actress, Jenna Elfman. The power couple is blessed with two children.
Early Life and Childhood
Bodhi Elfman was born as Bodhi Pine Saboff on July 19, 1969, in Los Angeles, California, US. He is the son of Rhonda Saboff, a gallery owner and an artist and Richard Elfman, is an actor, director, producer, screenwriter, and author as well.
Elfman is the grandson of actor Milton Elfman and actress and writer Clare Elfman. His uncle Danny Elfman is also a great film and TV composer. His other relatives are a former actress Bridget Fonda and the lead singer of the vocal group The Lettermen Tony Butala.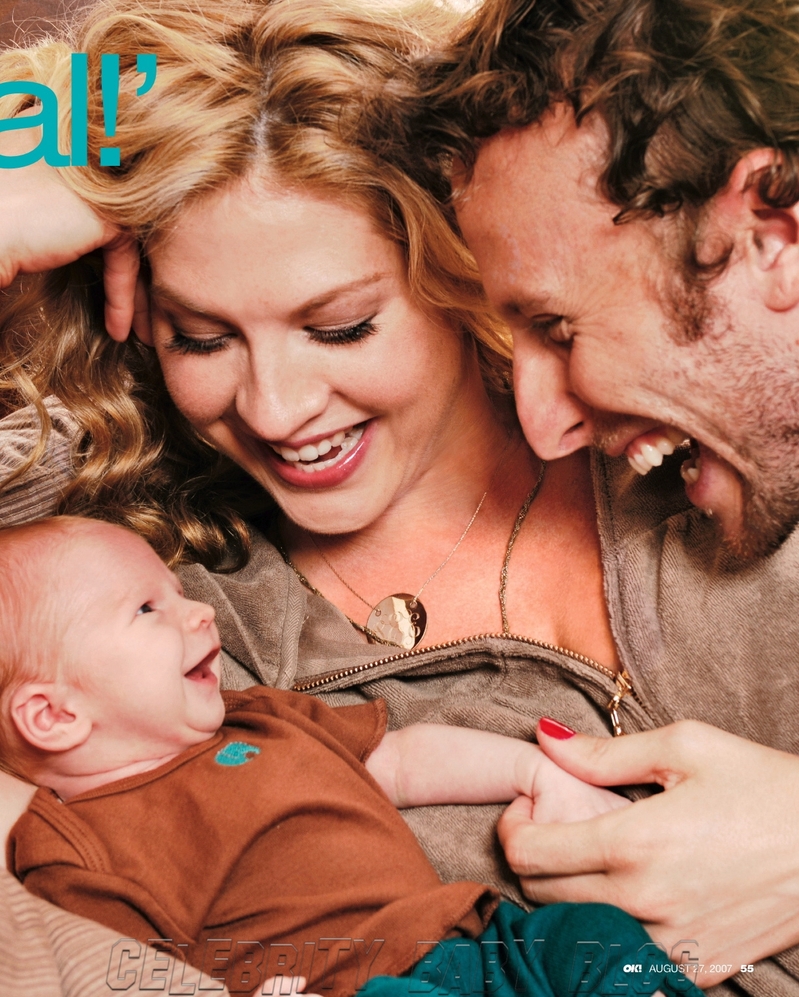 Elfman belonged to the family whose roots are actively involved in the film and music industry. Therefore his inspiration to become the actor came from his family. He has a brother Louis and twin brother named Boroff Elfman.
Elfman studied acting at The Beverly Hills Playhouse School along with retired American producer and director Milton Katselas. He belongs to American nationality and regarding his ethnicity, he is a White American.
Professional Career
TV Appearance
Bodhi Elfman started his professional acting career with a supporting character in the ABC series Life Goes On, in 1991. He played the role of Mark in the two episodes of series Life After Death and Out of the Mainstream.
The Following year, Elfman went on to play Joe on a TV drama movie Doing Time on Maple Drive, directed by Ken Olin. Between 1993 and 2005, he made his appearance as a guest in more than 30 different TV shows, including Phenom, Sisters, 3rd Rock from the Sun, Step by Step, Ink, Dharma & Greg, Veronica's Closet, and Dragnet among others.
In 2009, n Elfman was cast in television series The Mentalist alongside Simon Baker Robin Tunney, Tim Kang, Owain Yeoman, Amanda Righetti, Rockmond Dunbar, and Emily Swallow. After a year, he featured in CSI: Crime Scene Investigation's episode 418/427 playing the role of Rylan Gauss.
Elfman portrayed Avram Hadar for a year from 2012-13 on the Fox television drama Touch. He recently appeared as a Peter Lewis aka Mr. Scratch from 2015-17 in the American police procedural crime drama television series Criminal Minds.
Film
Prior to acting in TV, Bodhi Elfman has also appeared in several films. He made his silver screen debut appearing a 1992 comedy caper film Sneakers. The movie became a box office success, grossing $105,232,691 against it producing cost $35 million.
Elfman's other early works in the film include Stepmother, Wes Craven's New Nightmare, A Very Brady Sequel, and Going Home so far. The year 1998 became one of the successful years of his career as he played significant roles in numerous all-time hit movie, including Godzilla, Armageddon, and Enemy the State.
Elfman gained further attention after featuring in the action heist film, Gone in 60 Seconds, starring Nicolas Cage, Giovanni Ribisi, Angelina Jolie, Robert Duvall, Christopher Eccleston, Vinnie Jones, and Will Patton. The movie turned out to be a commercial success but it gained a mostly poor reaction from critics.
Elfman then appeared as a Young Professional Man in a 2004 American neo-noir crime thriller film Collateral. The movie became a monumental success commercially and grossed around $ 217.8 million worldwide.
Net Worth and Salary: House and Car
According to some reliable online sources, the successful actor Elfman's estimated net worth as of 2018 is more than $5 million. Whereas his wife Jenna Elfman has estimated net worth is around $16 million as per The Celebrity Net Worth.
Jenna received a payment (as a salary) of around $125,000 for every episode of Accidentally on Purpose as per 2009 reports by The Richest. In 2000, the couple bought a 5000 -square-foot home for $4 million from singer Madonna, in the Hollywood Hills.
But later they sold the mansion for $4.7 million to actress Katey Sagal, in 2004. The Elfmans started their own podcast 'Kicking and Screaming by Jenna and Bodhi Elfman' in 2012.
Here is the list of his luxurious cars
1 Tesla Roadster: $250,000
2 1999 TVR Tuscan: $130,000
Bodhi Elfman has played notable roles in several popular movies some of his successful films are listed below:
1 Godzilla
Date: 1998
Budget: $130 million
Box Office: $379 million
IMDb Rate: 6.4
2 Armageddon
Date: 1998
Budget: $140 million
Box Office: $553.7 million
IMDb Rate: 6.6
3 Enemy of the State
Date: 1998
Budget: $90 million
Box Office: $250.6 million
IMDb Rate: 7.3
4 Gone in 60 Seconds
Date: 2000
Budget: $90 million
Box Office: $237.2 million
IMDb Rate: 6.5
5 Collateral
Date: 2004
Budget: $65 million
Box Office: $217.8 million
IMDb Rate: 6.9
Personal Life: married, affair, children
Bodhi Elfman is a married man and has two children. Since 1995, Elfman has been married to his longtime girlfriend Jenna Elfman, Golden-Globe winning film and television actress. The couple first met while they both auditioned for the commercial of a cold-drink brand Sprite, in February 1991.
Soon after their encounter, Bodhi and his spouse Jenna involved in a relationship and dated for four years before they tied the knots in 18th February 1995. They welcomed their first child, son, Story Elias Elfman, on 23rd July 2007. His wife Jenna gave a birth to their second son, Easton Quinn Monroe Elfman, on March 2, 2010.
It's been more than a couple of decades their married life is going pretty strong even at present with no signs of divorce and neither extra-marital affairs. In a 2014 episode of Rachel Ray show, Jenna opened up regarding their married life saying that the two doesn't keep any secret between them.
Besides, Bodhi is an animal lover who often posts pictures of different kind of animals on his social media.