Helene Boshoven Samuel, most recognized by her nickname Leni Samuel is the daughter of renowned German-American model and the second highest paid model in the world, Heidi Klum.
The daughter of an Italian businessman, Leni was born on 4th May 2004.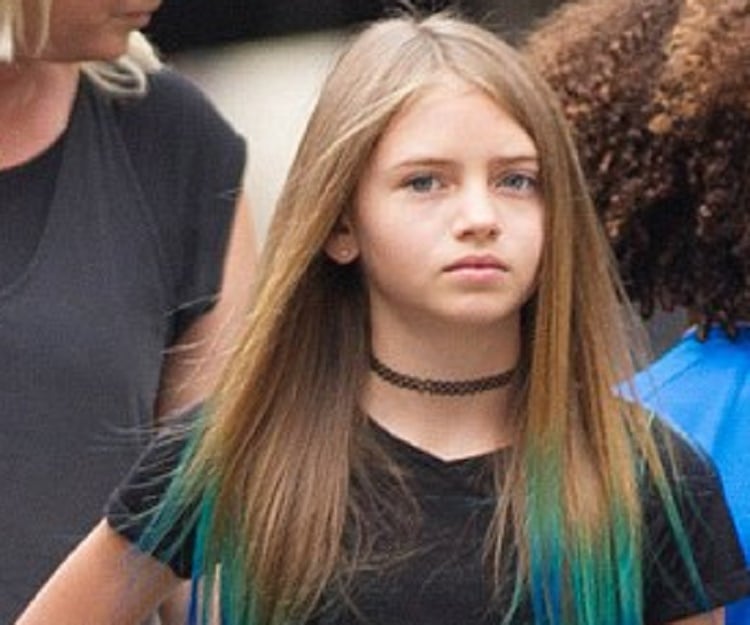 Source: FamousPeople
Well, today in this section, we are going to talk in detail about the young and beautiful Helene along with her model-mother Heidi Klum. Further, we will also discuss her love affair and the married life of their parents. Just stay with us.
Helene Boshoven Samuel's Family: Love Affairs and Marriage life Of her Mother Heidi Klum
As we said earlier, Helene is the only child of supermodel Heidi Klum and an Italian business tycoon Flavio Briatore. Heidi and Flavio started dating in March 2003, and by the end of the year, the duo announced their pregnancy with their Helene. Well, shortly after this, the couple announced the sad news of their separation.
The couple later claimed their long distance relationship to be the major cause of their split. During those days, Heidi worked in New York while Flavio worked in London. The long-distance relationship proved to be a barrier in their relationship which ultimately resulted in their break-up.
Source: NYDailyNews
After Helene was born, she was raised by her mother single-handedly and was barely in touch with her father. When she turned a year old, her mother Heidi Klum began an affair with Seal, a British singer who ultimately happened to adopt Leni in December 2009. Since her biological father could not give her enough time, Seal took this decision.
Thus, she was raised by her step-father and her mother. Besides, she has three other siblings. Her first brother
Henry Gunther Ademola Dashtu Samuel
was born in 2005, whereas her second brother
Johan Riley Fyodor Taiwo Samuel
was born in 2006. Her sister Lou Sulola Samuel was born in 2009.
However, despite all, the couple announced that they had separated on 22nd January 2012, ending their seven years long marital relationship. The husband and the wife officially divorced on 14th of October 2015.
Following this, Heidi got indulged in a romantic relationship with her bodyguard from 2012 to 2014. She then got involved with Vito Schnabel, an independent art curator, in 2014. Heidi and Vito broke up in 2017.
Helene's Career: Her Professional Life
The young and beautiful Helene already looks like a model. She undoubtedly has inherited the good looks from her mother and her Italian father. Well, Helene who already looks like a model is sure to follow the footsteps of her mother and probably will carry out her career in the field of acting or modeling.
Moreover, she is also an excellent singer.
Well, Leni has not yet officially started her career and is enjoying her life as a teenager. However, she is already famous among youths and in the media, and a lot has already been written about the 13-year old. Further, as the daughter of a renowned model, she also gets to travel across the world and gather the first-hand experience from her mother.